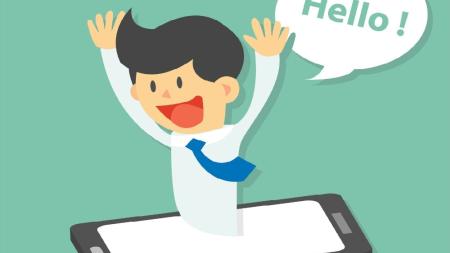 How Video Personalization Can Help You Drive ROI
Boost Your Video Marketing ROI with These Personalization Techniques
Have you ever been to a convenience store or supermarket that sells keychains, mugs, or other cheap novelty items with a variety of people's names on them?
Chances are, you probably have.
Well, trinkets like those sell because of a powerful marketing tactic called personalization.
You see, people are drawn to objects (or concepts) that are customized for them because they can connect with those things on a personal level.  
Something with their name on it becomes special to them because it is seemingly made for them.
Check out this popular marketing campaign from Coca Cola that used personalization on their bottles.
By simply adding names and generic phrases to their bottles, Coca Cola saw a 2% increase in soft-drink sales.
That may not seem like much, but that equals out to an increase of roughly 200 million servings per day!
With that in mind, let's dive a little deeper into personalization.
Why is personalization so effective?
First, it gives people a sense of control.
According to a study from the University of Texas, people desire experiences that are personalized to them.
Researchers found that personalization is a part of our need for control as humans.
Basically, if something is personalized for you, that means you played a part in the creation of that thing.
To boil it down a bit further—that means you are in control.
Personalization also helps us deal with information overload.
There's an abundance of technology surrounding us, and along with it, the ability to access information at lightning speed from nearly anywhere.
Because of this, it's easy for people to get a bit overwhelmed.
Personalization is so powerful, however, that it can help break apart the monotony of scanning through walls of information.
Why is that?
Because when we see our name or other detail that is specifically tailored to us, it becomes relevant to our needs.
From there, our focus is able to shift from many things to one thing, helping us deal with information overload.
This is especially important if you're trying to sell a product or service because 56% of customers are more likely to buy with a personalized experience.
Now that you know a little about the effectiveness of personalization, let's talk about how to use this marketing tactic with video marketing.
Video Marketing
As we mentioned in a previous blog, video marketing is an effective way to help you connect with your target audience on an emotional level.
The reason that is so important is because people tend to make purchases based on their emotions.
By creating a well-crafted video that is also emotionally appealing, you have the opportunity to:
●     Build brand recognition
●     Engage a wide audience
●     Increase your ROI
Some other key statistics:
As you can see, video marketing can be a powerful tool for promoting your business.
So now, it's time to show you how you can combine video marketing with personalization for even greater results.
Personalization + Video Marketing = A Perfect Match
As we discussed, personalized experiences and video marketing both appeal to consumers on an emotional level.
Also, they both drive conversion, so it's an extremely powerful marketing strategy if you're looking to increase ROI.
Check out this heartwarming video marketing campaign from chocolate company, Cadbury.
The video uses photos and information gathered after the user clicked on Cadbury's Facebook page, which created a highly personalized video.
At the end of the clip, it also reveals which chocolate product would be best suited for the customer based on the collected information.
Pretty neat, right?
Not only that, but the campaign was extremely successful.
This personalized video campaign netted Cadbury an impressive 65 percent click-through rate as well as a 33.6 percent conversion rate!
So how can you start creating your very own personalized video marketing campaign?
Let's go over a few tips.
How to create your personalized video marketing campaign
First, you will have to start with an existing video or create a new one altogether.
Don't have a video yet? No problem!
Contact Sheffield Audio Video Productions for information on how we can help you create your very own professional marketing video!
Once you have a video you want to send out to your customers, you'll want to gather the data you want to use in order to personalize the video.
This information is generally collected from your customers at signup when they subscribe to your email list.
Depending on what information you have collected, you can customize your video according to information like:
●      Name
●      Age
●      Gender
●      Location
●      Job title
●      Company
Check out this video from Marketo that adds some very simple personalization to get the email recipient's attention.
By adding just a small personal touch, the video is that much more relevant to the customer.
So now that you've narrowed down the information you want to use, it's time to implement it into your video.
If you have video editing software and are familiar with how to work with it, the process can be as simple as adding the personalized text to your video.
The problem with this, however, is that it can be time-consuming editing a video for each customer.
There is a simple solution, however, assuming you have a Customer Relationship Management (CRM) System or Automated Email Marketing Platform in place:
You can use an online automatic video editor to add the personalized information to your video.
Using a cloud-based video editing platform, you can simply take your video and add things like:
●      Text
●      Images
●      Audio
●      Logos
●      Intros and/or outros
Since it connects with your CRM, it will automatically use the data you have and make a personalized video for each of your customers.
Another option is to contact Sheffield Audio Video Productions to discover how we can help you meet your video marketing needs.
Whichever route you decide to take, creating a personalized video for every customer in your database is certainly worth the investment.
Why is that?
Because according to one report, personalized video:
●     Increases email engagement levels by 10X
●     Increases click-through rates by more than 985 percent
●     Offers a tenfold improvement in ROI
Those are some amazing results!
Final Thoughts
Video marketing expert, Andrew Angus, says, "The play button is the most compelling call-to-action on the web."
Using video personalization is an extremely powerful tool that will allow you to use this highly effective call-to-action, while making each of your customers feel connected with your brand.
So if you're interested in creating a professional quality video that will impress your customers, help you build trust with them, and help build your brand, choose Sheffield Audio Video Productions.
Contact us today, and we'll help you craft a video that will stand out over your competitors, capture your audience's complete attention, and skyrocket your ROI.