Maryland's Finest Recording Studios
Since 1968, Sheffield Recordings Ltd. has been synonymous with high-end professional audio & video production. We have co-created with the likes of Coldplay, Foo Fighters, Billy Joel, Mariah Carey, Elvis Costello, Walt Disney Motion Pictures, etc.
Today, in our 20,000 sq. ft. Maryland headquarters we help artists and brands create world-class audio and video content. Our soundstage and our audio and video studios have the cutting-edge gear and the elite staff that discerning professionals expect.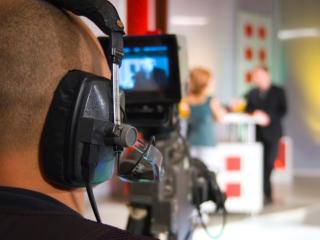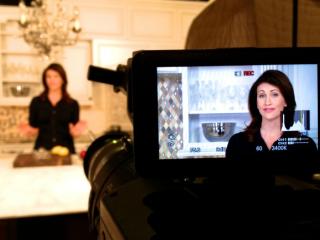 Video Production Capabalities:
Sheffield Audio/Video Productions has been on the cutting edge of video production & post-production since 1981.
With the advent of high quality, low cost equipment, the field of video production is becoming inundated with amateurish work that looks...well...amateur.
While it's nice to be able to produce something quickly and cheaply, it typically comes at the cost of a professional look, which would certainly be counter-intuitive to the message you would want to be conveyed.
At Sheffield, our goal is to produce video that is professional and clean and stays on point.
With a stable of HD cameras, lighting equipment, and other fun gadgets at our disposal, we will take your production needs to a higher level.
Whether you choose to shoot on location or within the comfy confines of our enormous, fully lit sound stage, Sheffield has the tools to get the job done right.
Our video production equipment list consists of:
(2) Sony PMW-200 High Definition Cameras
Sony FS7 Super 35mm 4K Camera
Sony A7S Digital SLR Camera with lenses
Glidecam HD 4000 body-mounted stabilizer system
Jib, Dolly, Sliders, Gimbal, and Crane camera supports
Tungsten & LED cinema lighting kits
Portable Chromakey studio
Professional Location Sound Recording kits
Avid Media Composer
Final Cut Pro X
Adobe Creative Cloud
Our 2,400 sq. ft. Sound Stage is complete with cyc-walls and a fully stocked lighting grid. We are able to meet your needs both technically and creatively. We will see your project from concept and design through to completion.
The ability to stay up-to-date with the latest and greatest equipment, along with a talented & professional staff is what gives Sheffield the advantage over other audio and video production companies in Baltimore and throughout the nation.
Ready to Make an Amazing Video? Contact us today to start your project.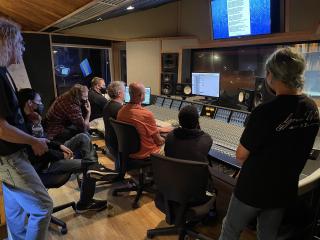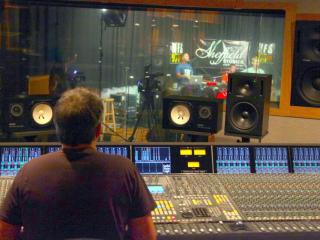 Audio Production Capabalities:
Since 1968, Sheffield Recordings Ltd. has been providing high quality media production services to the public.
Sheffield's 44+ years of experience has established our reputation as one of the national leaders in audio recording, mixing and post-production. With a skilled staff, extensive equipment and impressive client list, Sheffield's name has long been associated with the highest quality audio.
Choose from Two State-of-the-Art Recording Studios in Maryland
Studio A
Studio A contains a 48-channel analog SSL Duality console and Pro Tools HD system. With its large recording space, 50'x40' with 18' ceilings, and its excellent acoustic properties, it is an outstanding room for any type of recording project.
Studio B
The more intimate Studio B contains a 96-channel digital Yamaha DM2000 console and Pro Tools HD Native system. The studio is divided into three separte acoustic spaces providing dead, average and live sounding room tone, making it ideal for any type of audio recording project.
Ready to record? Contact (CTA) us to receive more information on our recording studios in Maryland.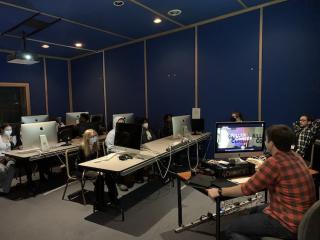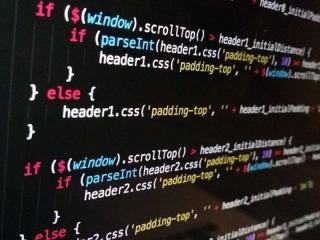 New Media:
No form of media has gone through more changes in the last 40 years than film and video. And Sheffield has always stayed on the cutting edge. Whether we were shooting on film in the 70's or in high-definition to a hard drive in the current decade, we've always been at the forefront of technology.
Now, with high-quality video able to be achieved at smaller data sizes, video is being used more than ever. It's not just TV and film. It's new media. It's YouTube. It's Vimeo. It's Facebook. It's social media in general.
Just a few years ago, it became nearly mandatory to have a website for your company. Now, websites include critical video content as well. And that's where we come in.
We provide new media services, no matter how big or small. We are extremely versatile, being able to go on location, shoot in our beautiful soundstage in Maryland, and create cinema-quality effects and graphics. We pepper our creative ideas into everything we do, but always with the needs and the budget firmly in mind.
We can help you develop and deliver content to the world via streaming, podcasting, radio, or TV. We are the only state-licensed streaming/podcasting training facility in Maryland. Let us amplify your message by leveraging tech-enabled new media channels and strategies.
Ready to get started? Contact us to receive more information on our new media capabilities.