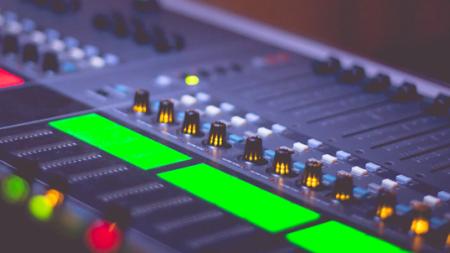 Music Video Production
Music Video Production Services
Sheffield Audio/Video Production has provided cutting-edge video production and post-production services since 1981. We offer unparalleled experience and expertise in music video production in addition to a professional facility and state-of-the-art technology.

Today, videos aren't just for television any more, which makes an artist's video presence more important than ever. People watch a wide variety of videos every day online at home or at work, and when they are on the go via tablets and smartphones. Videos entertain viewers while on a flight, on a lunch break, or even while waiting in line at the grocery store.
To put it simply, video is everywhere, accessible 24/7, and because of that, it reaches the broadest audience imaginable. A high-quality, professionally produced music video that goes viral via social media will introduce an artist or band to new fans all over the world.
If a single video can have such a tremendous impact, why not invest in your future and produce your music video with the very best?
Why Choose Sheffield?
At Sheffield, we will be with you every step of the way while producing your music video, from helping you create a compelling concept to adding the final creative touches during editing to make your completed video truly stand out and shine.
We offer the latest technology for your video production needs, whether you're shooting on location or using our 1,100 sq. ft. sound stage complete with cyc-walls and stocked lighting grid. Our video equipment inventory includes a stable of HD cameras as well as many other fun technical gadgets to enhance your music video shoot, including:
(3) Sony PMW-200 high-definition cameras
Sony FS700 super 35mm camera with Super Slow Motion capabilities and various lenses
Glidecam HD 4000 body-mounted stabilizer system
14 ft. crane with pan and tilt capabilities
(2) Lowel Light Kits
(2) Portable chromakey sets

For editing, our offline editing suite can work with any non-linear editing platform, including Final Cut Studio 7, Final Cut X, Avid Media Composer, or Adobe Premiere. The video department has Adobe After Effects, Illustrator, and Photoshop in its bag of tricks for any additional graphic needs, and we also have a DVD authoring suite.

Sheffield has proudly produced music videos for a wide range of talented artists. Take a look at our video portfolio and at our client list to get an idea of where our outstanding video production services can take you. If you would like to talk with us about your project, please contact us online or by phone at 1-800-355-6613.