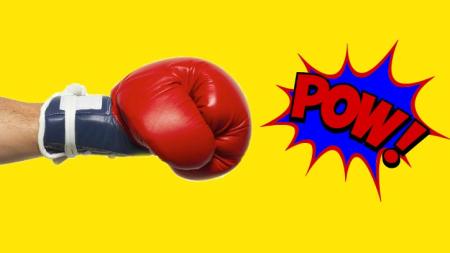 Commercials that Pack a Punch – 3 Tips for Captivating Your Audience
How to Make Commercials that Pack a Punch
You know that feeling you get when you are watching your favorite television show and it suddenly cuts to commercial?  
Or when you are surfing the internet and every website you come across automatically starts playing some sort of obnoxiously loud advertisement that has nothing to do with the website you are on? 
Well, remember that feeling.  Take a good, long pause and really let that frustrating, annoying, and oftentimes maddening feeling soak in. 
Now think about how you want to come across to your customers.
Certainly not like that right?  Of course not!
Today we are going to examine some ways you can avoid upsetting your customers, both old and new, when presenting them with a video commercial that represents your business.  In fact, we are going to look at ways you can actually captivate your audience and hold onto them longer than ever using some tried and true captivation techniques.
The Lowdown on Attention Spans
Before we get started on how to captivate your audience, regardless of what kind of commercial you are broadcasting or what type of company you are, let's make something very clear.  Your customers have very short attention spans.  In fact, it has even been suggested that due to the nature of internet surfing, the way we search, and the methods our brains prefer for receiving information (think visual over text), has actually reduced the average person's attention span to 9 seconds.  That equates to the attention span of a goldfish.
Not encouraging right?
Well, the good news is, people are continuing to consume video at alarming rates.  The bad news is that you have a small fraction of time to really catch their attention and make them want to stay before clicking the back button to find something else more interesting - especially if what you are offering them is a video commercial.
That's where our tips come in handy.  So, let's get started.
3 Expert Tips to Create a Captivating Commercial
1. Understand Your Role as Marketing Director
Whether that is your actual title or not, if you are in charge of even some of the creative process surrounding your business' commercial video, be prepared to take on the role of marketer.  Before you can begin to capture your audience's attention, you have to know what the primary goal of the commercial is going to be.
Define the Marketing Goals of Your Commercial
Effectively communicating with your customers is the core of being a good marketer.  Before you can do anything else, you should consider the answers to the following questions:
What does your business stand for?
What type of message do you want to convey?
Who do you want to reach with your message?
What steps do you want your audience to take?
What is your competition like?
How will you prove your claims?
How will you create a sense of urgency?
Questions like these will help you formulate the exact concept you want to present your viewers during your video commercial. 
For example, Baltimore's top video production company, Sheffield Audio-Video Productions, helped the Ground Control Mixed Martial Arts Academy create an outstanding commercial representing their company.
One of the key takeaways from this commercial was the fact that it had a clear call to action which instructed the target audience to take specific steps to contact Ground Control.  By incorporating Ground Control's website address into the end of the commercial and adding a special "Free 7 Day Trial" offer, Ground Control not only told their customers exactly what to do, but created a wonderful sense of urgency by offering a free trial.  This is a perfect example of a marketer taking control of their business' commercial.
2. Hook Your Audience from the Start
If your viewers are going to make a decision whether to watch or not within seconds of seeing your commercial, you have to hook them fast.  In other words, you must stand out from the crowd.
So how do you hook your audience from the start?  Here are some helpful tips:
Make a bold statement then quickly contradict yourself using your company as the exception to the rule.  This will get your viewers thinking.
Ask a series of rhetorical questions.  This again stimulates your viewers' minds, making it harder for them to turn away from the rest of your commercial.  Chances are, they want the answers.
Make a quick, compelling, and interesting sound bite that throws your viewer off for a second.  For example, Sheffield Audio-Video Productions helped Portland Meadows Casino open their commercial with the buzzword "Now Open" followed by some intriguing imagery of their casino.  This instantly perks a viewer up, engages their need for visual stimulation, and captivates them to find out more about this opening casino.
Open with an unusual or startling fact.  This can lead to serious interest in a product or service that you can provide a concerned viewer.
Reference historical events to add authority and credibility to your commercial.  For instance, the MedStar Franklin Square Medical Center has a lengthy corporate commercial detailing the winning aspects behind their medical facility.  It opens with strong historical visuals dating back as far as the 1920's, showing the audience that this reputable facility has survived for almost a century and has improved along the way.
Use the word "imagine" and force your viewers to play along.  This will help them conjure up an image for themselves that can be easily complemented with your business' products or services.
3. Continue the Captivation with a Plan
It's not enough to hook a viewer from the start.  Your commercial must end with an intriguing incentive for viewers to want to take immediate action to contact your business.  After all, the entire reason for producing a commercial for your Baltimore business is to increase customers and sales, gather more subscribers, or spark interest in a service or resource you provide for a fee.
Take time and strategically plan out how your commercial will engage your viewers and ultimately encourage them to contact you.  Here are some great examples:
Relay a conversation rather than a presentation.  Even if you are demonstrating a product or presenting your company, the key is to make your commercial conversational.  This way, the viewer is drawn in and becomes emotionally invested in your "story."
Segment your commercials.  With the help of Sheffield Audio-Video Productions, you will be able to target your diverse audience in different ways.  For instance, your television commercial may play out very differently than the commercial you wish to broadcast across all of your business' social media networks.  Not all audiences are created equally and, in order to hook and captivate them for the entirety of your commercial production, you must find the right method and message to reach your unique audience segments.
Provide solutions to your audience so they feel the commercial is aimed directly at them and they are your company's number on priority.  Show your viewers why they need you.  Show them the benefits of choosing your company over the competition and make your audience feel informed and valued.
Use customer testimonials.  Otherwise known as social proof, using real testimonials of satisfied customers can go a long way in captivating an audience.  Think about all the late night infomercials you have seen.  How many times have you been captivated by some infomercial presenting a product or service you don't even need just because the results were amazing?  Take that lesson and apply it to your own commercial.  Your viewers will love it.
Final Thoughts
Of course, there are plenty of other steps required for creating a standout video commercial that represents your business.  However, using the above captivation techniques, you will find your commercial starting off in the right direction from the get go. 
No matter what kind of Baltimore business you are, or what you are trying to advertise to your viewers, using Sheffield Audio-Video Productions to help you produce your business commercial is the way to go.  We understand how to produce effective videos for several platforms, how to approach the creative process with their clients, and have state-of-the-art equipment that makes for a professional looking commercial every time.  
So, contact us today and see how we can help your business meet its video production goals and win more customers.