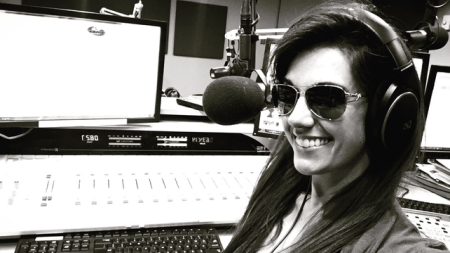 Broadcasting Courses
We are the only broadcasting training facility in Maryland.
Working in broadcasting, whether on radio or TV can be a very enjoyable way to make a living. The allure of broadcasting makes the competition fierce; however, those that are the most successful have the ability to speak the language and can write and deliver broadcast worthy material.
Careers in TV/Radio gives the student a thorough look into the structure of the broadcasting industry as well as the hands-on training needed to allow the graduate to eventually work on-air and/or on-camera.
Upon successful completion of the Careers in TV/Radio program, graduates will be qualified to apply for entry-level employment in one or more of the following positions: 
Broadcast Sales
Broadcast Promotions Assistant
Traffic Assistant
Commercial Copywriter
Board-op
On-air personality
Radio production
Radio news reporter or radio sportscaster in a small market
TV news reporter or TV sportscaster in a small market
Sheffield's Careers in TV/Radio Program consists of 102 hours of lecture and 202 hours of lab, totaling 304 hours. Core classes require 280 hours and 10 hours of lecture and 14 hours of lab are required for electives. The classes are held four days a week in four-hour sessions lasting approximately 23 weeks.
For the 2018 MHEC reporting year (07/01/17 – 06/30/18): The student completion rate in the Careers in TV/Radio program is: N/A% The job placement rate for graduates of the Careers in TV/Radio program is: N/A%