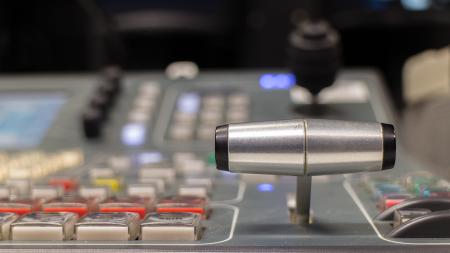 Baltimore Audio/Video Production Course
Start Your Career Today!
If you have your heart set on a career in the audio or visual fields, Sheffield Institute for the Recording Arts is your best starting place.
Come to Sheffield and learn the skills you'll need to succeed in the rapidly-growing audio and video sectors – where the opportunities are virtually unlimited.
At Sheffield, you'll learn all the tools of the trade that will prepare you for a career in audio/video production. Our AudioWorks program provides a solid foundation in audio engineering technology, including the hands-on experience that will get your foot in the door of production facilities throughout the industry. You'll work with the latest sound engineering software, and be prepared to enter a wide range of career avenues, including:
Recording Engineer
Front-of-house Sound Reinforcement Engineer
Audio-for-video Engineer
Remix Engineer
Installation Technician
Our VideoWorks program is built to make you an attractive candidate to enter the video production and film editing field in positions such as:
Video Editor
Camera Operator
Lighting Designer
Duplication Engineer
CG Operator
Installation Technician
Courses are taught by highly experienced professionals who know the industry as well as the technology – giving you the edge when seeking to enter this burgeoning field.
You'll be studying at our state-of-the-art facility near Baltimore where you will not only be taught by some of the industry's most knowledgeable professionals, but you'll also have hands-on access to the most modern audio/video technology available.
Each of these complete programs can be completed on an intensive full-time basis in less than six months, or on a part-time basis in less than a year – depending on your particular needs.
Contact us today for more information on courses and scheduling information online or by phone at 1-800-355-6613.