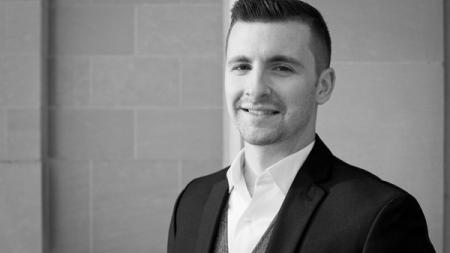 Alumni Stories -
Ernie Beck
Hello future, current, and former SIRA students! My name is Ernie Beck and I am an Audioworks and Techworks alumni. I also interned for the studios between my two programs. I wanted to share my experience since graduating from SIRA in November 2009.

Upon graduating, a connection I made from SIRA referred me to an AV integration firm based in Baltimore, MD. I started as a technician doing installations. Within a few months I transitioned into a system design role providing client consultation, system design, proposal generation, and client follow through.

Three years out and I had designed systems for clients in the Department of Defense, Johns Hopkins University, and Department of Health & Human Resources (to name a few). In February 2012, I was tasked with designing a Pro Tools HD studio complete with two video editing suites from the ground up at Maryland Institute College of Art (MICA). A project I will not soon forget.

Recently, I was offered a position with the nation's largest commercial AV integrator out of the Washington D.C. location. Here I am responsible for managing and growing our presence in the healthcare AV and Unified Communications (UC) markets. This latest transition has positioned me for success, just like SIRA did.

It hasn't been an easy journey, nor am I even close to the end of my road. Many times early in my career I felt like quitting and going back to what was comfortable. I knew deep down that how I overcame challenges is what would ultimately define me. Work became more natural and enjoyable. Enjoyment turned to passion, which led me to working at a great company in a growing technology field; a spot I feel truly lucky to be in.

Not only did SIRA give me the knowledge to get myself started, they provided a haven for networking and building lifelong industry relationships. With the knowledge and connections gained at SIRA and an absolute desire to succeed, I can say with conviction, "I love what I do, each day". Thank you SIRA!