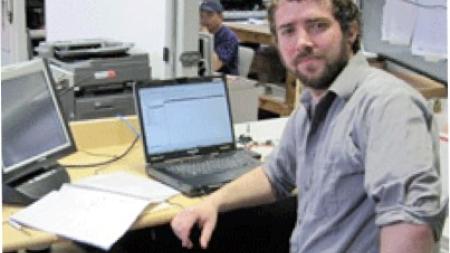 Alumni Stories -
David Burkee
Hi Sheffield,
I am currently working for Frostline Inc, outside of Chicago, IL.  I started here as an installer, but now I am doing most of Frostline's Crestron and BiAmp programming.  It's a great company that has allowed me to pursue a lot of manufacturer's training and certifications.
We deal primarily in corporate and education and I have programmed many systems for the city of Chicago's fire department and other organizations.  It's a small family owned company and couldn't be more of a perfect fit for me.
I went into Sheffield wanting to do sound recording, but through Pat's class found that my interests were in another direction I didn't even think about.  I wouldn't be where I am now without everything that I learned there.
Thank You!