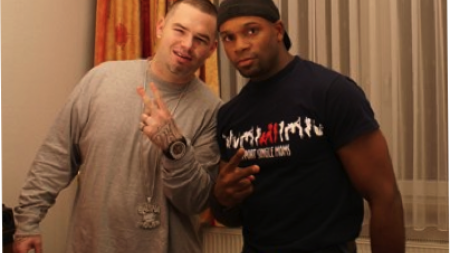 Alumni Stories -
Clarence Nickens
I am CJ Nickens, a graduate from Sheffield. I want to help give students an opportunity for them to get experience in the near future. I am currently in Iraq again, but will be leaving here shortly to return back to my business in Germany. I have worked for Bad Boy Entertainment as an engineer shortly after graduating from the the Institute. I own a night club in Germany and work with national recording artists when they come to Europe .
I will be setting up tours throughout Europe in 2009. My intent is to be able to provide housing, food and stipends for interns so they can get experience working the music scene in Europe.
Tell Lee, Rob, and the rest of them thank you for everything when I was a student. I also attached a picture of me if they do not remember who I am. I am next to a rapper out of Houston named Paul Wall.