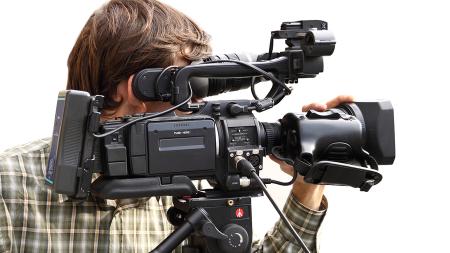 About Us
Since 1968, Sheffield Recordings Ltd. in Baltimore, Maryland, has been providing high quality media production services to the public. Today the facility has grown to about 20,000 sq. ft. containing world-class audio and video facilities. Audio studio A, our largest studio, contains an analog SSL Duality console and 48-track Pro Tools HD system. Audio studio B contains a digital Yamaha DM2000 console and a 48-track Pro Tools HD system. Our two offline/online video editing suites contain Avid Adrenaline and Avid Xpress Pro editing systems. The video department also contains an Adobe After Effects and Adobe Creative Suite, a DVD authoring suite, and a large sound stage. Sheffield also takes its facilities on the road with the all-digital SSL MT+ and dual Pro Tools HD equipped remote audio truck. In 1975, Sheffield Recordings Ltd. hosted some of the first vocational audio engineering workshops given in recording studios in the United States. The courses, given by the Recording Institute of America, were taught until 1982.
In 1995, The Sheffield Institute for the Recording Arts (SIRA), a sound and video production school, was created to provide vocational instruction and hands-on training to aspiring students of audio, video, broadcasting and system integration. The Maryland Higher Education Commission approved our recording arts school in 1996. This enormous breadth of experience and equipment makes our school unique in the audio and video engineering industry and a perfect place for students to learn what it takes to be successful in the real world.
Our facility is utilized for presenting courses and lectures that are usually given in a classroom or studio to the entire group enrolled in a course. However, labs at our recording arts school in Phoenix, Maryland, are divided into smaller groups to enhance the "hands-on experience" and allow instructors to give more attention to each student. The equipment used for instruction at our audio production school is the same equipment used in the day-to-day operation of Sheffield Audio/Video Productions and throughout the industry.