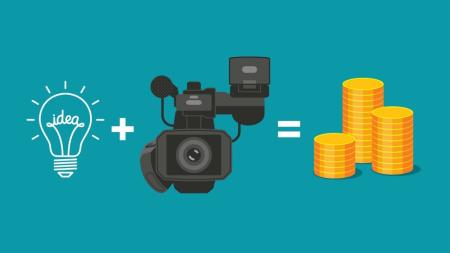 Why Do Videos and Website Commercials Cost So Much?
Discover the Top 3 Reasons Website Videos and Commercials Cost So Much
Have you ever seen a commercial that really just stuck with you?
A hilarious Super Bowl ad, or one of those commercials featuring a heartfelt moment between a father and daughter, perhaps?
Well, if so, it stuck with you for an important reason:
It appealed to your emotions.
And according to studies, people tend to make purchases based on emotion.
You see, videos and commercials are some of the most powerful marketing tools available because of their ability to connect with audiences on an emotional level.
But not all commercials and videos are made equal.
You can't simply film one on your phone and hope to achieve the marketing results you're looking for.
If you want to promote your Maryland business effectively, you'll need to work with a professional video production company that can help you:
●     Create an impactful commercial/video
●     Build your brand
●     Reach and connect with a wider audience
So now that you know why using videos and commercials are so vital to your business, you're probably wondering...
Why do videos and website commercials cost so much?
Short answer - Creating an impactful video requires time, skill, and the proper tools.
But let's break it down further.
Time
Often, the more time you invest in something, the more you get from it.
And it works the same way with creating videos and commercials.
Making a high-quality video requires a lot of time and can be broken down into 3 main phases:
Pre-Production. This is the stage of the video production process where you figure out your budget, look for locations to film, create a script, hire actors/extras, and map out your overall creative direction.
Production. This is where the fun starts and all of your planning pays off. It's the phase of your project where you set up cameras, microphones, lighting equipment, and begin shooting the actual commercial/video.
Post-Production. Here's where the magic happens. After you put in all of the hard work of gathering your resources and capturing footage for your video, it also needs to be edited in order to give it the professional quality your audience will notice.
During this phase, audio and video are matched up, any special graphics are added, and the commercial is edited to fit within the allotted time (if necessary). 
As you can see, there's a lot that goes into creating a video that will help you promote your business.
As a result, there is a higher cost associated with receiving a more professional-level product.
Skill
There's a reason Michelangelo was commissioned to paint the ceiling of the Sistine Chapel – he had the special skills necessary to get the job done right.
If they had just hired an amateur painter off the street, it might have looked pitiful in comparison.
Creating a video that will help you promote your business requires special skills too, like:
●     In-depth knowledge about audio/video equipment and the ability to operate that equipment
●     A creative eye to help guide the project from start to finish
●     The ability to use editing software to craft a high-quality video
And if you want to create a commercial or video that will get you results, you will want to pay for someone with the skills and experience to help you. 
This is your masterpiece, after all.
Tools
There's a lot that goes into making a video that will captivate your audience.
You can't simply grab a camera, start taking footage for your company, and call it a day.
You need the proper equipment and software to create a commercial or video that brings your company's story to life.
In order to create a video that will attract your target audience, you'll often (at least) need:
●     Multiple cameras
●     Lighting equipment
●     Microphones
●     Video editing software
Sure - you could try to DIY a commercial or website video for your business.
But here are the benefits of hiring a local Maryland audio/video production company to help you with that video instead:
1.    You can save money since you won't have to purchase expensive equipment.
2.    You can save time with set up and having to learn how to operate all of that equipment.
3.    You can build a long-term relationship with a trusted production team to help with your next project.
Now that you understand the cost of creating an exceptional commercial or video, it's important to know...
Why Professional Videos Are Worth The Investment
Videos are everywhere.
Not only can you watch them on nearly every major social network and reputable website – you can view them on your smartphone with the touch of a button.
And based on the rapid growth of online video content, research shows that 74% of all internet traffic in 2017 will be video.
But with the trend of video marketing on the rise, how can your company stand out?
By creating a professional-quality video that connects with your audience.
The cost may vary based on the scope of your project, but crafting a well-made video that will build your brand and keep customers engaged is an investment you want to make.
In fact, 52% of marketing professionals throughout the world consider video to be the form of content with the bestROI.
Some other reasons why creating a professional video is worth the investment:
●     1/3 of all online activity involves watching videos. That means your video has the opportunity to build brand recognition and reach an enormous audience.
●     92% of people who watch videos on their phone share those videos with others.
●     Users are 27 times more likely to click on a video advertisement than a standard banner.
Basically, if you're looking to generate leads and keep your target audience interested, creating a professional commercial or website video is an excellent marketing strategy.
As a Maryland business owner or marketing director, you may be tempted to take on this task yourself, but a word of caution—
You may have to spend a great deal of time to make this work, and you may also risk losing the polished quality that many viewers look for in a video.
Luckily, Sheffield Audio-Video Productions is here to help.
Why Choose Sheffield Audio-Video Productions?
It takes valuable time and resources to create a high-quality commercial or website video.
But the quality of your video involves more than just what you put into it—
It's also about what your customers get out of it.
You want to create a video that connects with your target audience and shows them how your company can meet their needs.
That way, you can build trust with your potential customers in a way that makes them choose you over your competitors every time.
Our staff of video production specialists can guide you through the creative and technical aspects of creating and marketing a video, from start to finish.
Contact us today, and let us show you how to promote your business with a professional-quality video that will keep your customers engaged and coming back for more.