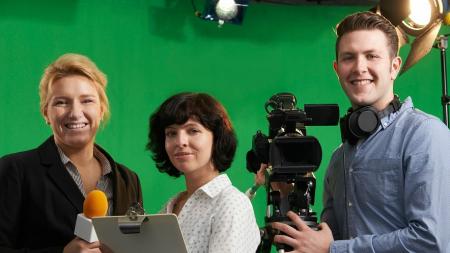 New Media Production
During the last days of the 1960's, music and entertainment were changing drastically. The recording process was becoming more and more of a production.
Gone were the days when a few microphones were set up and musicians performed live in a few takes. Now the recording process was PART of the art.
Sheffield Audio/Video was born at this time and as such has always been a haven for artists that want the recording process to enhance their own creativity and to give them tools they didn't know they had.
And for over 40 years now, Sheffield Audio/Video has been one of the most trusted names in production.
This commitment to excellence applies to video production as well.
No form of media has gone through more changes in the last 40 years than film and video. And Sheffield has always stayed on the cutting edge. Whether we were shooting on film in the 70's or in high-definition to a hard drive in the current decade, we've always been on the forefront of technology.
Now, with high quality video able to be achieved at smaller data sizes, video is being used more than ever.
It's not just TV and film. It's new media. It's YouTube. It's Vimeo. It's Facebook. It's social media in general.
Just a few years ago, it became nearly mandatory to have a website for your company. Now, it's nearly as mandatory to include video on that site as well.
And that's where we come in.
We provide all sorts of new media services, no matter how big or small. We are extremely versatile, being able to go on location, shoot in our beautiful soundstage in Maryland, and create cinema-quality effects and graphics. We pepper our creative ideas into everything we do, but always with the needs and the budget firmly in mind.
How can we help you?