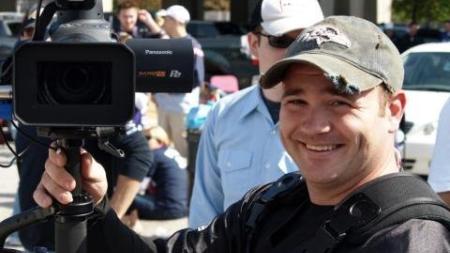 Alumni Stories -
Michael Reider
Meet Sheffield Alumni Michael Reider
Before beginning my education with SIRA, I wasn't fully decided on what I wanted to achieved in the film/video field. I knew I enjoyed filming and editing and wanted an education that provided training for real life applications. Sheffield gave me the opportunity to interact and experience the film industry with a hands on approach. SIRA showed me the picture and I was left to color it in.
SIRA helped me start my career with an internship at a company based in Columbia MD. Where I cut and shot highlight reels for college bound athletes. After my internship was over I was hired to work for the largest video production company in Baltimore. Starting in duplication, I quickly mastered the concepts of video delivery. I spent the next seven years learning the pre-production, production & post-production sides of the video business.
I chose to leave that position to form my own creative concept of production with the technology consulting firm Innovative Consultants LLC based in Owings Mills, Maryland. Taking the position of Chief Of Media Innovation my video background has opened up a stream of creative opportunities. Today I work across many different media driven platforms, including social media, software and mobile applications.
Thanks to SIRA I obtained the knowledge, skills and ability to adapt to a work environment necessary to survive the real world. SIRA helped me achieved the success that I experience today.

I have been in the video production for more then a decade and want to continue to show the benefits of crossing the platforms of web and media. As the newest member to SIRA's board. I am changing the way students are taught and the way video and media is presented both in commercial and entertainment applications.